2023 Semester 2
.[Online]&nbsp&nbsp&nbsp/&nbsp&nbsp&nbsp[Selected]&nbsp&nbsp&nbspCourses
Subjects
Day
Time
Session
From
To
Fees
No Lesson
Vacancy
[Online] Fusion Math P4 (10 yr)
Tuesday
2:45 pm to 4:30 pm
21
27-Jun-23
14-Nov-23
$1260
-
Available
[Selected] Fusion Math P4 (10 yr)
To be recommended by our instructors
from the regular classes.
Friday
4:45 pm to 6:30 pm
21
30-Jun-23
17-Nov-23
$1260
-
Full
[Selected] Fusion Math P5 (11 yr)
To be recommended by our instructors
from the regular classes.
Friday
7:15 pm to 9:00 pm
21
30-Jun-23
17-Nov-23
$1365
-
Full
.Fusion Math — in line with preparation for Math competition
Subjects
Day
Time
Session
From
To
Fees
No Lesson
Vacancy
Fusion Math P2 (8 yr)
Tuesday
4:45 pm to 6:30 pm
21
27-Jun-23
14-Nov-23
$1155
-
1
Saturday
1:45 pm to 3:30 pm
21
01-Jul-23
18-Nov-23
$1155
-
Full
Fusion Math P3 (9 yr)
Monday
4:45 pm to 6:30 pm
Lesson on 13 Nov to be replaced.
21
26-Jun-23
13-Nov-23
$1155
13-Nov-23

Available
Wednesday
4:45 pm to 6:30 pm
Lesson on 09 Aug to be replaced.
21
28-Jun-23
15-Nov-23
$1155
09-Aug-23

3
Friday
7:15 pm to 9:00 pm
21
30-Jun-23
17-Nov-23
$1155
-
Available
Saturday
1:45 pm to 3:30 pm
21
01-Jul-23
18-Nov-23
$1155
-
2
Sunday
11:15 am to 1:00 pm
Lesson on 12 Nov to be replaced.
21
02-Jul-23
19-Nov-23
$1155
12-Nov-23

3
Fusion Math P4 (10 yr)
Tuesday
4:45 pm to 6:30 pm
21
27-Jun-23
14-Nov-23
$1260
-
1
Friday
4:45 pm to 6:30 pm
21
30-Jun-23
17-Nov-23
$1260
-
Available
Saturday
11:15 am to 1:00 pm
21
01-Jul-23
18-Nov-23
$1260
-
Full
Sunday
9:00 am to 10:45 am
Lesson on 12 Nov to be replaced.
21
02-Jul-23
19-Nov-23
$1260
12-Nov-23

Available
Fusion Math P5 (11 yr)
Monday
4:45 pm to 6:30 pm
Lesson on 13 Nov to be replaced.
21
26-Jun-23
13-Nov-23
$1365
13-Nov-23

Available
Friday
7:15 pm to 9:00 pm
21
30-Jun-23
17-Nov-23
$1365
-
Available
Saturday
11:15 am to 1:00 pm
21
01-Jul-23
18-Nov-23
$1365
-
Available
Sunday
11:15 am to 1:00 pm
Lesson on 12 Nov to be replaced.
21
02-Jul-23
19-Nov-23
$1365
12-Nov-23

Available
Fusion Math S1 (13 yr)
Wednesday
7:15 pm to 9:00 pm
20
28-Jun-23
15-Nov-23
$1300
09-Aug-23

Available
Fusion Math S2 (14 yr)
Wednesday
7:15 pm to 9:00 pm
20
28-Jun-23
15-Nov-23
$1300
09-Aug-23

Available
.Mathematics Programme
Subjects
Day
Time
Session
From
To
Fees
No Lesson
Vacancy
IQ Math P1 (7 yr)
Saturday
11:15 am to 1:00 pm
21
01-Jul-23
18-Nov-23
$840
-
2
IQ Math P2 (8 yr)
Saturday
9:00 am to 10:45 am
21
01-Jul-23
18-Nov-23
$840
-
3
P3 Problem Solving
Wednesday
7:15 pm to 9:00 pm
20
28-Jun-23
15-Nov-23
$800
09-Aug-23

Available
P4 Problem Solving
Sunday
1:45 pm to 3:30 pm
20
02-Jul-23
19-Nov-23
$800
12-Nov-23

Available
P5 Problem Solving
Tuesday
7:15 pm to 9:00 pm
21
27-Jun-23
14-Nov-23
$945
-
Available
P6 Problem Solving
Tuesday
7:15 pm to 9:00 pm
13
27-Jun-23
19-Sep-23
$650
-
Available
P4 Problem Solving Heuristic (>75)
Monday
7:15 pm to 9:00 pm
20
26-Jun-23
06-Nov-23
$1000
-
Available
Tuesday
4:45 pm to 6:30 pm
20
27-Jun-23
07-Nov-23
$1000
-
Available
P5 Problem Solving Heuristic (>75)
Monday
7:15 pm to 9:00 pm
20
26-Jun-23
06-Nov-23
$1100
-
Available
Tuesday
7:15 pm to 9:00 pm
20
27-Jun-23
07-Nov-23
$1100
-
Available
Saturday
9:00 am to 10:45 am
20
01-Jul-23
11-Nov-23
$1100
-
Available
PSLE High Achiever Math
Saturday
9:00 am to 10:45 am
13
01-Jul-23
23-Sep-23
$780
-
Available
Saturday
1:45 pm to 3:30 pm
13
01-Jul-23
23-Sep-23
$780
-
1
Sunday
9:00 am to 10:45 am
13
02-Jul-23
24-Sep-23
$780
-
Full
Monday
7:15 pm to 9:00 pm
13
26-Jun-23
18-Sep-23
$780
-
3
Wednesday
4:45 pm to 6:30 pm
Lesson on 09 Aug to be replaced.
13
28-Jun-23
20-Sep-23
$780
09-Aug-23

Full
PSLE Math Final Sprint
Monday
Tuesday
Wednesday
7:15 pm to 9:00 pm
7:15 pm to 9:00 pm
4:45 pm to 6:30 pm
3
25-Sep-23
27-Sep-23
$180
-
3
Sec 1 Math (Express)
Sunday
1:45 pm to 3:30 pm
15
02-Jul-23
08-Oct-23
$675
-
Available
Sec 2 Math (Express)
Sunday
11:15 am to 1:00 pm
15
02-Jul-23
08-Oct-23
$675
-
Available
Sec 3 Additional Math
Sunday
1:45 pm to 3:30 pm
15
02-Jul-23
08-Oct-23
$750
-
Available
Sec 4 Elementary Math
Monday
4:45 pm to 6:30 pm
16
26-Jun-23
09-Oct-23
$800
-
Available
Sec 4 Additional Math
Sunday
9:00 am to 10:45 am
15
02-Jul-23
08-Oct-23
$750
-
Available
.Science Programme
Subjects
Day
Time
Session
From
To
Fees
No Lesson
Vacancy
P3 High Achiever Science
Sunday
9:00 am to 10:45 am
20
02-Jul-23
19-Nov-23
$900
12-Nov-23

Available
P4 High Achiever Science
Wednesday
4:45 pm to 6:30 pm
Lesson on 09 Aug to be replaced.
21
28-Jun-23
15-Nov-23
$1050
09-Aug-23

Available
Saturday
1:45 pm to 3:30 pm
21
01-Jul-23
18-Nov-23
$1050
-
3
P5 High Achiever Science
Saturday
9:00 am to 10:45 am
21
01-Jul-23
18-Nov-23
$1155
-
Available
Sunday
1:45 pm to 3:30 pm
Lesson on 12 Nov to be replaced.
21
02-Jul-23
19-Nov-23
$1155
12-Nov-23

2
PSLE High Achiever Science
Tuesday
4:45 pm to 6:30 pm
13
27-Jun-23
19-Sep-23
$780
-
Available
Tuesday
7:15 pm to 9:00 pm
13
27-Jun-23
19-Sep-23
$780
-
Available
Friday
7:15 pm to 9:00 pm
13
30-Jun-23
22-Sep-23
$780
-
Available
Saturday
11:15 am to 1:00 pm
13
01-Jul-23
23-Sep-23
$780
-
Available
Sunday
11:15 am to 1:00 pm
13
02-Jul-23
24-Sep-23
$780
-
3
PSLE Science Final Sprint
Friday
Saturday
Sunday
7:15 pm to 9:00 pm
11:15 am to 1:00 pm
11:15 am to 1:00 pm
3
29-Sep-23
01-Oct-23
$180
-
2
P4 Science Olympiad
Monday
7:15 pm to 9:00 pm
20
26-Jun-23
06-Nov-23
$1400
-
Available
Mathematics Coaching (Discount not applicable)
| Subjects | Day | Time | Session | From | To | Fees | No Lesson | Vacancy |
| --- | --- | --- | --- | --- | --- | --- | --- | --- |
| Primary Math Coaching | Monday | 4:45 pm to 6:15 pm | 20 | 26-Jun-23 | 06-Nov-23 | $1200 | - | Available |
| Secondary Math Coaching (Express) | Friday | 4:45 pm to 6:15 pm | 21 | 30-Jun-23 | 17-Nov-23 | $1365 | - | 3 |
PayNow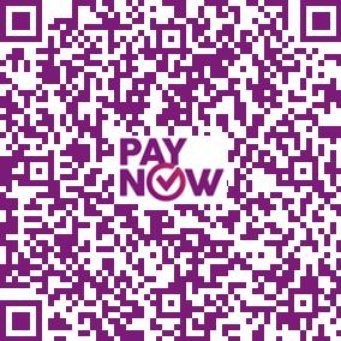 Select UEN (Corporates & Businesses)
Key in UEN : T19LL1531A
Check that the company name is "Maths Hub LLP"
Please indicate Child's Name in the space provided for Reference Number

Internet Banking
Transfer fund to UOB Current Account: 369-312-731-7
Please indicate child's name in the space provided for
My Initials/Your Initials on the Internet Banking website.
Obtain Transaction Reference upon payment
♦ Fees must be paid in full and are non-refundable and non-transferable.
♦ Discount is not applicable for Coaching / Special Round Training / PSLE Science Final Sprint / PSLE Math Final Sprint.
♦ An additional $10 (admin fee) will be charged for single lesson / partial payment.
♦ No make-up lessons will be conducted.
♦ We reserve the right to change instructors without prior notice.