2021 Year End Holiday
Fusion Math (in line with preparation for Math competition)
Subjects
Day
Time
Session
From
To
Fees
No Lesson
Vacancy
Fusion Math P2 (8 yr)
Monday to Friday


9:30 am to 11:00 am &
11:15 am to 12:45 pm
10
22-Nov-21
26-Nov-21
$550
-
Available
Monday to Friday


1:30 pm to 3:00 pm &
3:15 pm to 4:45 pm
10
06-Dec-21
10-Dec-21
$550
-
Available
Fusion Math P3 (9 yr)
Monday to Friday


1:30 pm to 3:00 pm &
3:15 pm to 4:45 pm
10
22-Nov-21
26-Nov-21
$550
-
Available
Monday to Friday


9:30 am to 11:00 am &
11:15 am to 12:45 pm
10
13-Dec-21
17-Dec-21
$550
-
Available
Fusion Math P4 (10 yr)
Monday to Friday


9:30 am to 11:00 am &
11:15 am to 12:45 pm
10
22-Nov-21
26-Nov-21
$600
-
Available
Monday to Friday


1:30 pm to 3:00 pm &
3:15 pm to 4:45 pm
10
29-Nov-21
03-Dec-21
$600
-
Available
Monday to Friday


9:30 am to 11:00 am &
11:15 am to 12:45 pm
10
13-Dec-21
17-Dec-21
$600
-
Available
P5 NMOS (11 yr)
Monday to Friday


9:30 am to 11:00 am &
11:15 am to 12:45 pm
10
22-Nov-21
26-Nov-21
$650
-
Available
Monday to Friday


9:30 am to 11:00 am &
11:15 am to 12:45 pm
10
29-Nov-21
03-Dec-21
$650
-
Available
Monday to Friday


1:30 pm to 3:00 pm &
3:15 pm to 4:45 pm
10
06-Dec-21
10-Dec-21
$650
-
Available
P6 SMOPS (12 yr)
Monday to Friday


9:30 am to 11:00 am &
11:15 am to 12:45 pm
10
29-Nov-21
03-Dec-21
$650
-
Available
Monday to Friday


9:30 am to 11:00 am &
11:15 am to 12:45 pm
10
13-Dec-21
17-Dec-21
$650
-
Available
Fusion Math S1 (13 yr) /
Sec 1 IP Math
Monday to Friday
5:00 pm to 6:30 pm
10
22-Nov-21
03-Dec-21
$650
-
Available
Monday to Friday


1:30 pm to 3:00 pm &
3:15 pm to 4:45 pm
10
13-Dec-21
17-Dec-21
$650
-
Available
Fusion Math S2 (14 yr)
Monday to Friday


1:30 pm to 3:00 pm &
3:15 pm to 4:45 pm
10
29-Nov-21
03-Dec-21
$650
-
Available
IQ Mathematics
Subjects
Day
Time
Session
From
To
Fees
No Lesson
Vacancy
IQ Math P1 (7 yr)
Monday to Friday


9:30 am to 11:00 am &
11:15 am to 12:45 pm
10
29-Nov-21
03-Dec-21
$400
-
Available
IQ Math P2 (8 yr)
Monday to Friday


9:30 am to 11:00 am &
11:15 am to 12:45 pm
10
06-Dec-21
10-Dec-21
$400
-
Available
School Syllabus
Subjects
Day
Time
Session
From
To
Fees
No Lesson
Vacancy
P4 Model Drawing
Monday to Friday
5:00 pm to 6:30 pm
5
29-Nov-21
03-Dec-21
$200
-
Available
P3 Problem Solving
Monday to Friday
5:00 pm to 6:30 pm
10
06-Dec-21
17-Dec-21
$400
-
Available
P4 Problem Solving
Monday to Friday
1:30 pm to 3:00 pm &
3:15 pm to 4:45 pm
10
13-Dec-21
17-Dec-21
$400
-
Available
P5 Problem Solving
Monday to Friday
5:00 pm to 6:30 pm
10
22-Nov-21
03-Dec-21
$450
-
Available
P4 Problem Solving Heuristic (>75)
Monday to Friday


1:30 pm to 3:00 pm &
3:15 pm to 4:45 pm
10
06-Dec-21
10-Dec-21
$500
-
Available
P5 Problem Solving Heuristic (>75)
Monday to Friday


1:30 pm to 3:00 pm &
3:15 pm to 4:45 pm
10
22-Nov-21
26-Nov-21
$550
-
Available
PSLE A* Achievers
Monday to Friday


1:30 pm to 3:00 pm &
3:15 pm to 4:45 pm
10
22-Nov-21
26-Nov-21
$600
-
Available
Monday to Friday


9:30 am to 11:00 am &
11:15 am to 12:45 pm
10
06-Dec-21
10-Dec-21
$600
-
Available
Sec 1 Math (Express)
Monday to Friday
9:30 am to 11:00 am &
11:15 am to 12:45 pm
10
06-Dec-21
10-Dec-21
$450
-
Available
Sec 2 Math (Express)
Monday to Friday
5:00 pm to 6:30 pm
10
06-Dec-21
17-Dec-21
$450
-
Available
Sec 3 Additional Math
Monday to Friday
5:00 pm to 6:30 pm
5
06-Dec-21
10-Dec-21
$250
-
Available
Sec 4 Additional Math
Monday to Friday
5:00 pm to 6:30 pm
5
13-Dec-21
17-Dec-21
$250
-
Available
Science Programme
Subjects
Day
Time
Session
From
To
Fees
No Lesson
Vacancy
P2 Experimental Learning
— Materials & Magnets
Monday to Friday


1:30 pm to 3:00 pm &
3:15 pm to 4:45 pm
10
13-Dec-21
17-Dec-21
$450
-
Available
P3 Experimental Learning
— Classification & Diversity
Monday to Friday


1:30 pm to 3:00 pm &
3:15 pm to 4:45 pm
10
29-Nov-21
03-Dec-21
$450
-
Available
P4 Experimental Learning
— Heat & Light Energy
Monday to Friday


1:30 pm to 3:00 pm &
3:15 pm to 4:45 pm
10
22-Nov-21
26-Nov-21
$500
-
Available
P5 Experimental Learning
— Water Cycle & Electricity
Monday to Friday


1:30 pm to 3:00 pm &
3:15 pm to 4:45 pm
10
29-Nov-21
03-Dec-21
$550
-
Available
Monday to Friday
5:00 pm to 6:30 pm
10
06-Dec-21
17-Dec-21
$550
-
Available
PSLE Experimental Learning
— Energy & Forces
Monday to Friday


9:30 am to 11:00 am &
11:15 am to 12:45 pm
10
29-Nov-21
03-Dec-21
$600
-
Available
DSA Biology (P6)
Monday to Friday


9:30 am to 11:00 am &
11:15 am to 12:45 pm
10
22-Nov-21
26-Nov-21
$700
-
Available
DSA Chemistry (P6)
Monday to Friday


1:30 pm to 3:00 pm &
3:15 pm to 4:45 pm
10
13-Dec-21
17-Dec-21
$700
-
Available
DSA Physics (P6)
Monday to Friday


1:30 pm to 3:00 pm &
3:15 pm to 4:45 pm
10
06-Dec-21
10-Dec-21
$700
-
Available
P5 Science Olympiad
— Forces
— Energy
— General Health
Monday to Friday


9:30 am to 11:00 am &
11:15 am to 12:45 pm
10
13-Dec-21
17-Dec-21
$700
-
Available
Early-Bird Discount

1 course

2 or more courses

for the same child

Bank Transfer / PayNow

Bank Transfer / PayNow

If payment is made by

08 November 2021

10%

20%
Referral Scheme
Introduce your friends to join us and receive credit to offset your next sign-up.
PayNow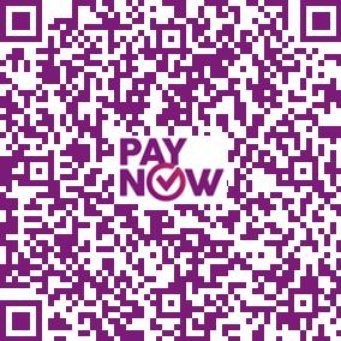 Select UEN (Corporates & Businesses)
Key in UEN : T19LL1531A
Check that the company name is "Maths Hub LLP"
Please indicate Child's Name in the space provided for Reference Number

Internet Banking
Transfer fund to UOB Current Account: 369-312-731-7
Please indicate child's name in the space provided for
My Initials/Your Initials on the Internet Banking website.
Obtain Transaction Reference upon payment
♦ Fees must be paid in full and are non-refundable and non-transferable.
♦ No make-up lessons will be conducted.
♦ We reserve the right to change instructors without prior notice.