2021 Semester 2
[Exam Preparation]&nbsp&nbsp&nbsp— Math
Subjects
Day
Time
Session
From
To
Fees
No Lesson
Vacancy
Primary & Secondary Math
Friday
2:00 pm to 4:00 pm
7
17-Sep-21
29-Oct-21
$350
-
Available
O-Level Math / Additional Math
Friday
7:15 pm to 9:00 pm
3
08-Oct-21
22-Oct-21
$150
-
Available
PSLE Math Booster
Monday
Wednesday
7:15 pm - 9:00 pm
4:45 pm - 6:30 pm
6
16-Aug-21
01-Sep-21
$360
-
Available
PSLE Math Preparation
1. Angles, Patterns
2. Circles, FDRP
3. Area & Perimeter
4. Mock Paper
Monday & Tuesday
7:15 pm to 9:00 pm
4
20-Sep-21
28-Sep-21
$240
-
Available
[Exam Preparation]&nbsp&nbsp&nbsp— Science
Subjects
Day
Time
Session
From
To
Fees
No Lesson
Vacancy
Primary Science
Friday
2:00 pm to 4:00 pm
6
24-Sep-21
29-Oct-21
$300
-
Available
PSLE Science Final Sprint
- Identify Common Misconceptions
- Reiteration of Keywords
- Answering Techniques
Friday
Saturday
Sunday
4:45 pm - 6:30 pm
11:15 am - 1:00 pm
11:15 am - 1:00 pm
3
01-Oct-21
03-Oct-21
$210
-
Available
[Online]&nbsp&nbsp&nbsp/&nbsp&nbsp&nbsp[Selected]&nbsp&nbsp&nbspCourses
Subjects
Day
Time
Session
From
To
Fees
No Lesson
Vacancy
[Online] Fusion Math P3 (9 yr)
Wednesday
2:45 pm to 4:30 pm
21
30-Jun-21
17-Nov-21
$1155
-
Available
[Online] Fusion Math P4 (10 yr)
Tuesday
2:45 pm to 4:30 pm
Lesson on 20 Jul to be replaced.
21
29-Jun-21
16-Nov-21
$1260
20-Jul-21

Available
[Online] Fusion Math P5 (11 yr)
Monday
2:45 pm to 4:30 pm
Lesson on 09 Aug to be replaced.
21
28-Jun-21
15-Nov-21
$1365
09-Aug-21

Available
Tuesday
4:45 pm to 6:30 pm
Lesson on 20 Jul to be replaced.
* concurrent with Centre
21
29-Jun-21
16-Nov-21
$1365
20-Jul-21

3
[Online] PSLE A* Achievers
Tuesday
2:45 pm to 4:30 pm
Lesson on 20 Jul to be replaced.
13
29-Jun-21
21-Sep-21
$780
20-Jul-21

Available
Tuesday
7:15 pm to 9:00 pm
Lesson on 20 Jul to be replaced.
* concurrent with Centre
13
29-Jun-21
21-Sep-21
$780
20-Jul-21

Available
[Selected] Fusion Math P4 (10 yr)
To be recommended by our instructors
from the regular classes.
Saturday
11:15 am to 1:00 pm
20
03-Jul-21
20-Nov-21
$1260
11-Sep-21

Full
[Selected] Fusion Math P5 (11 yr)
To be recommended by our instructors
from the regular classes.
Friday
4:45 pm to 6:30 pm
20
02-Jul-21
19-Nov-21
$1365
10-Sep-21

Full
Fusion Math — in line with preparation for Math competition
Subjects
Day
Time
Session
From
To
Fees
No Lesson
Vacancy
Fusion Math P2 (8 yr)
Tuesday
4:45 pm to 6:30 pm
Lesson on 20 Jul to be replaced.
21
29-Jun-21
16-Nov-21
$1155
20-Jul-21

Available
Friday
4:45 pm to 6:30 pm
21
02-Jul-21
19-Nov-21
$1155
-
Available
Saturday
11:15 am to 1:00 pm
21
03-Jul-21
20-Nov-21
$1155
-
2
Sunday
11:30 am to 1:15 pm
21
04-Jul-21
21-Nov-21
$1155
-
Available
Fusion Math P3 (9 yr)
Monday
4:45 pm to 6:30 pm
Lesson on 09 Aug to be replaced.
21
28-Jun-21
15-Nov-21
$1155
09-Aug-21

2
Wednesday
4:45 pm to 6:30 pm
21
30-Jun-21
17-Nov-21
$1155
-
Available
Friday
7:15 pm to 9:00 pm
21
02-Jul-21
19-Nov-21
$1155
-
2
Saturday
1:45 pm to 3:30 pm
21
03-Jul-21
20-Nov-21
$1155
-
Available
Sunday
11:15 am to 1:00 pm
21
04-Jul-21
21-Nov-21
$1155
-
3
Fusion Math P4 (10 yr)
Monday
4:45 pm to 6:30 pm
Lesson on 09 Aug to be replaced.
21
28-Jun-21
15-Nov-21
$1260
09-Aug-21

3
Wednesday
7:15 pm to 9:00 pm
21
30-Jun-21
17-Nov-21
$1260
-
3
Friday
4:45 pm to 6:30 pm
21
02-Jul-21
19-Nov-21
$1260
-
Available
Saturday
9:00 am to 10:45 am
21
03-Jul-21
20-Nov-21
$1260
-
1
Sunday
9:00 am to 10:45 am
21
04-Jul-21
21-Nov-21
$1260
-
Available
Fusion Math P5 (11 yr)
- Mathlympics
Tuesday
4:45 pm to 6:30 pm
Lesson on 20 Jul to be replaced.
* concurrent with Online
21
29-Jun-21
16-Nov-21
$1365
20-Jul-21

Available
Friday
7:15 pm to 9:00 pm
21
02-Jul-21
19-Nov-21
$1365
-
Available
Saturday
1:45 pm to 3:30 pm
21
03-Jul-21
20-Nov-21
$1365
-
Available
Sunday
11:15 am to 1:00 pm
21
04-Jul-21
21-Nov-21
$1365
-
Available
Fusion Math S1 (13 yr)
Wednesday
7:15 pm to 9:00 pm
21
30-Jun-21
17-Nov-21
$1365
-
Available
Fusion Math S2 (14 yr)
Wednesday
7:15 pm to 9:00 pm
21
30-Jun-21
17-Nov-21
$1365
-
Available
Mathematics Programme
Subjects
Day
Time
Session
From
To
Fees
No Lesson
Vacancy
IQ Math P1 (7 yr)
Saturday
11:30 am to 1:15 pm
21
03-Jul-21
20-Nov-21
$840
-
2
IQ Math P2 (8 yr)
Saturday
9:15 am to 11:00 am
21
03-Jul-21
20-Nov-21
$840
-
Available
P3 Problem Solving
Tuesday
7:15 pm to 9:00 pm
Lesson on 20 Jul to be replaced.
21
29-Jun-21
16-Nov-21
$840
20-Jul-21

Available
Sunday
9:15 am to 11:00 am
21
04-Jul-21
21-Nov-21
$840
-
Available
P4 Problem Solving
Saturday
1:30 pm to 3:15 pm
21
03-Jul-21
20-Nov-21
$840
-
2
P5 Problem Solving
Sunday
1:30 pm to 3:15 pm
21
04-Jul-21
21-Nov-21
$945
-
Available
P6 Problem Solving
Tuesday
4:45 pm to 6:30 pm
Lesson on 20 Jul to be replaced.
13
29-Jun-21
21-Sep-21
$650
20-Jul-21

Available
Saturday
9:00 am to 10:45 am
13
03-Jul-21
25-Sep-21
$650
-
Available
P4 Problem Solving Heuristic (>75)
Monday
7:15 pm to 9:00 pm
Lesson on 09 Aug to be replaced.
21
28-Jun-21
15-Nov-21
$1050
09-Aug-21

Available
Wednesday
4:45 pm to 6:30 pm
21
30-Jun-21
17-Nov-21
$1050
-
Available
P5 Problem Solving Heuristic (>75)
Monday
7:15 pm to 9:00 pm
Lesson on 09 Aug to be replaced.
21
28-Jun-21
15-Nov-21
$1155
09-Aug-21

2
Wednesday
7:15 pm to 9:00 pm
21
30-Jun-21
17-Nov-21
$1155
-
Available
Saturday
11:15 am to 1:00 pm
21
03-Jul-21
20-Nov-21
$1155
-
2
PSLE A* Achievers
- Weekly short quiz
- Challenging long questions
Monday
4:45 pm to 6:30 pm
Lesson on 09 Aug to be replaced.
13
28-Jun-21
20-Sep-21
$780
09-Aug-21

Available
Tuesday
7:15 pm to 9:00 pm
Lesson on 20 Jul to be replaced.
* concurrent with Online
13
29-Jun-21
21-Sep-21
$780
20-Jul-21

Available
Friday
7:15 pm to 9:00 pm
13
02-Jul-21
24-Sep-21
$780
-
Available
Saturday
9:15 am to 11:00 am
13
03-Jul-21
25-Sep-21
$780
-
Available
Sunday
11:15 am to 1:00 pm
13
04-Jul-21
26-Sep-21
$780
-
3
Sec 1 Math (Express)
Sunday
1:45 pm to 3:30 pm
16
04-Jul-21
17-Oct-21
$720
-
Available
Sec 2 Math (Express)
Sunday
9:00 am to 10:45 am
16
04-Jul-21
17-Oct-21
$720
-
Available
Sec 3 Additional Math
Sunday
9:00 am to 10:45 am
16
04-Jul-21
17-Oct-21
$800
-
Available
Sec 4 Additional Math
Sunday
1:45 pm to 3:30 pm
16
04-Jul-21
17-Oct-21
$800
-
Available
Science Programme
Subjects
Day
Time
Session
From
To
Fees
No Lesson
Vacancy
P3 High Achiever Science
Wednesday
4:45 pm to 6:30 pm
21
30-Jun-21
17-Nov-21
$945
-
Available
P4 High Achiever Science
Tuesday
4:45 pm to 6:30 pm
Lesson on 20 Jul to be replaced.
21
29-Jun-21
16-Nov-21
$1050
20-Jul-21

Available
Saturday
1:45 pm to 3:30 pm
21
03-Jul-21
20-Nov-21
$1050
-
3
P5 High Achiever Science
Monday
4:45 pm to 6:30 pm
Lesson on 09 Aug to be replaced.
21
28-Jun-21
15-Nov-21
$1155
09-Aug-21

Available
Friday
7:15 pm to 9:00 pm
21
02-Jul-21
19-Nov-21
$1155
-
Available
Saturday
9:00 am to 10:45 am
21
03-Jul-21
20-Nov-21
$1155
-
Available
Sunday
9:00 am to 10:45 am
21
04-Jul-21
21-Nov-21
$1155
-
Available
PSLE High Achiever Science
Friday
4:45 pm to 6:30 pm
13
02-Jul-21
24-Sep-21
$780
-
3
Sunday
1:45 pm to 3:30 pm
13
04-Jul-21
26-Sep-21
$780
-
Available
P4 Science Olympiad
- Magnetism (Term 3)
- Mammalian Digestive System (Term 3)
- Light Energy (Term 3)
- Thermal Properties (Term 3)
- Science Skills & Methodology (Term 4)
- Transport in Animals (Term 4)
- Solar System (Term 4)
- Planet Earth (Term 4)
Tuesday
7:15 pm to 9:00 pm
18
29-Jun-21
16-Nov-21
$1260
20-Jul-21
07-Sep-21
14-Sep-21

Available
Tutorial for Secondary Level — Math (Discount not applicable)
| Subjects | Day | Time | Session | From | To | Fees | No Lesson | Vacancy |
| --- | --- | --- | --- | --- | --- | --- | --- | --- |
| Sec 1 & 2 IP Math | Saturday | 2:00 pm to 3:30 pm | 16 | 03-Jul-21 | 16-Oct-21 | $1040 | - | 2 |
| Secondary Math | Wednesday | 5:00 pm to 6:30 pm | 16 | 30-Jun-21 | 13-Oct-21 | $1040 | - | Available |
Tutorial for Secondary Level — Science (Discount not applicable)
| Subjects | Day | Time | Session | From | To | Fees | No Lesson | Vacancy |
| --- | --- | --- | --- | --- | --- | --- | --- | --- |
| Sec 1 & 2 Science | Monday | 7:15 pm to 8:45 pm | 15 | 28-Jun-21 | 11-Oct-21 | $975 | 09-Aug-21 | Available |
| Secondary Science (Physics / Chemistry) | Sunday | 11:00 am to 12:30 pm | 16 | 04-Jul-21 | 17-Oct-21 | $1040 | - | Full |
Referral Scheme
Introduce your friends to join us and receive credit to offset your next sign-up.

PayNow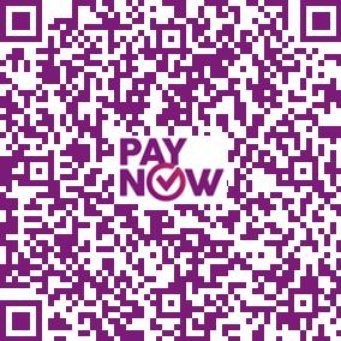 Select UEN (Corporates & Businesses)
Key in UEN : T19LL1531A
Check that the company name is "Maths Hub LLP"
Please indicate Child's Name in the space provided for Reference Number


Internet Banking
Transfer fund to UOB Current Account: 369-312-731-7
Please indicate child's name in the space provided for
My Initials/Your Initials on the Internet Banking website.
Obtain Transaction Reference upon payment

Online Registration
Proceed to register online at www.mathshub.com.sg
Select Bank Transfer as mode of payment and enter Transaction Reference
♦ Fees must be paid in full and are non-refundable and non-transferable.
♦ Discount is not applicable for Coaching / Special Round Training / PSLE Science Final Sprint.
♦ An additional $10 (admin fee) will be charged for single lesson / partial payment.
♦ No make-up lessons will be conducted.
♦ We reserve the right to change instructors without prior notice.