Publications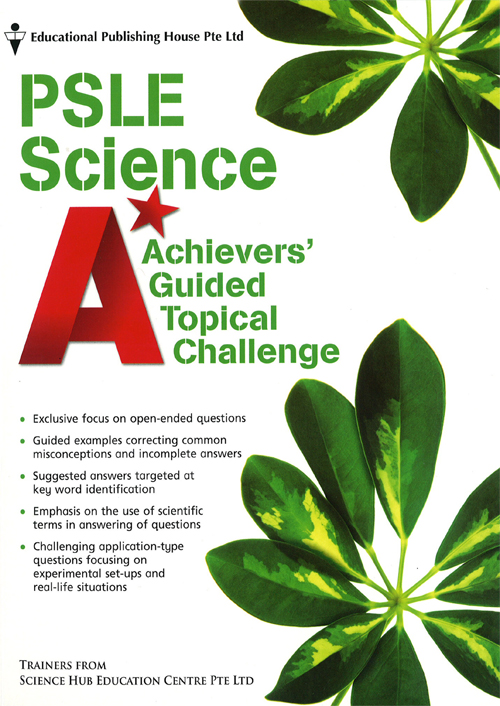 PSLE Science A* Achievers' Guided Topical Challenge
Is written by trainers from Science Hub Education Centre Pte Ltd and published by Educational Publishing House Pte Ltd with the aim of improving the answering technique of pupils taking PSLE.
In each chapter, pupils are provided with notes for quick revision of the topic, followed by Guided Questions where they will learn to identify common mistakes and elaborate on incomplete answers.
Pupils will proceed to Self-attempt Questions where they will hone their answering skills using scientific terms. The chapter will conclude with Application-type Questions where pupils will be exposed to a variety of non-routine problems which involve the analysis of experimental set-ups and application in real-world scenarios.
An important aspect of this book is the Suggested Answers where key words in questions are in bold to strengthen pupils' understanding of scientific terms and concepts.
PSLE Science A* Achievers' Guided Topical Challenge are now available at Popular bookstores and all our branches nationwide.